Roo's Community Partners Packages & Discounts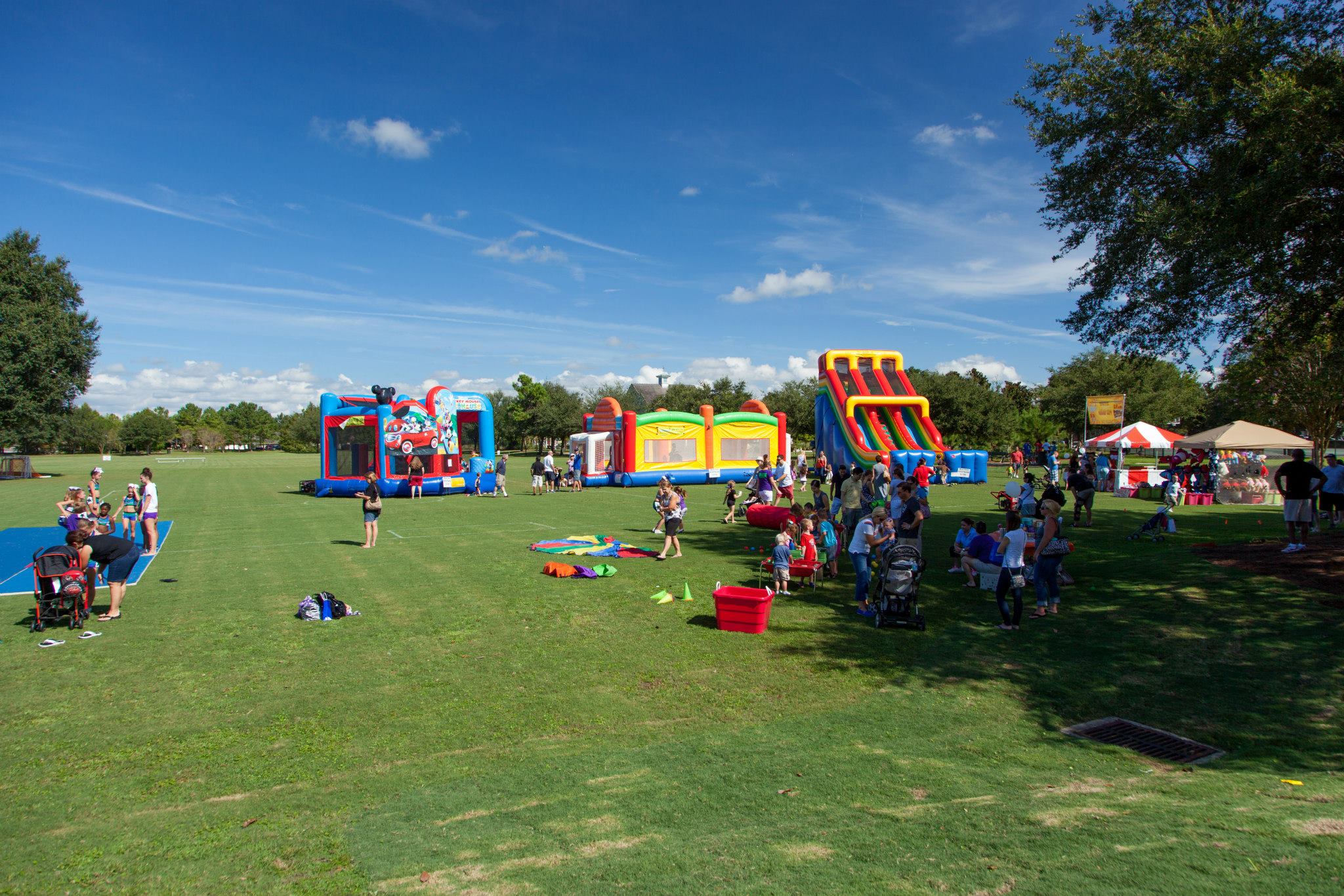 Non-Profit Organizations Packages = HUGE Savings!
All Non-Profits such as Schools, Churches, Charities, and Organizations are eligible
Pick A Package and SAVE! We can put together custom packages to meet you events needs.
Ask about Custom Fund Raiser Packages - Your organization can generate revenue by having Roo do the work!
Package #1 ($450) Package #2 ($700)

1. Any (1) Roo's Hoppers 1. Any (1) Roo's Hoppers

2. Any (1) 4-1 Combo 2. Any (1) 4-1 Combo or 5-1 Combo

3. Any (1) Concession 3. Any (1) Obstacle Course or Large Slide

4. (1) Concession/ Supplies 50 guest 4. Any (2) Concessions/ Supplies 100 guest

5. (1) 6ft Table 5. (1) 6ft Table

6. Delivery & Set-up within delivery zone 6. Delivery & Set-up within delivery zone

7. Wet Mode Add $25 7. Wet Mode Add $50

8. Great for events 50-75 guest 8. Great for events 75-150 guest

Package #3 ($825) Package #4 ($999)

1. Any (1) Roo's Hoppers 1. Any (2) Roo's Hopper or Toddler Hopper

2. Any (1) Medium Slide 2. Any (2) 4-1 Combo or 5-1 Combo

3. Any (1) 20x20 Frame Tent 3. Any(1) Obstacle Course/(1) Large Slide or

4. Any (1) Concession /Supplies 75 guest (2) Large Slide or

5. (4) 8ft or 60" Round Tables (1) Extra Large Slide

6. 75 Chairs (curbside drop off) 6. Any (2) Concessions/ Supplies 150

7. Wet Mode Add $25 7. (4) 6ft Tables and 75 Chairs

8. Great for events 50-75 guest 8. Wet Mode Add $50

Custom Fund Raiser Packages

Let us help you generate LOTS of revenue at your next fundraiser, Spring or Fall Carnival, Ect. Bounce-A-Roo has years of experience in putting together special events for hundreds of private, nonprofit, and community organizations. We want to help you make your next event profitable by utilizing our knowledge and vast amount of equipment to pull off an event to remember.

We recommend that a representative meet with our Special Events Coordinator at our Office or we can meet you at your venue location. We are currently conducting bimonthly seminars from 4pm-5pm (1st and 3rd mondays of every month). We can provide some of the following:

Over 100 Varieties of Inflatable Hoppers, Combos, Slides, Games, & Obstacle Courses

Fun Food Concessions and Frozen Drink Machines

Trackless Trains, Rockwall, Bull Riding, Dunk Tank, Food Trucks available upon request.

Any Size Frame Tents, Tables, Chairs, Heaters, Fans, ect.

Concession Tents w/ Custom Banner (FREE/ Standard)

T-Shirts (Upon request- Discounted Rates)

Custom Wristbands (Standard)

Strategies to help market and sell you event

Strategies to help create revenue before and during your event

Advertising material and banners

Our Current Partners

Faternal Order of Police #530 (Guns n Hoses 10th Annual Fight Night)
Mandarin Road Fall Farm Festival
Faith Community Church, Jacksonville Fl.
Elevate Life Church, Fleming Island Fl.
Goodwill Corp. (Ocala, Florida; Charity Chrismas Event)
Project Special Care (St. Augustine Florida; Charity Spring Festival)
Mission Way Community Church (St. Augustine Florida; Summer Bible School)
Forest Christian Church (Oceanway Florida; Spring Festival)
Greater St. Mathews Church (Jacksonville, Florida)
Verizon Wireless (Orange Park, Florida)
Bank of America (Jacksonville, Florida)
Operation Home Front (Wounded Warrior Fund) (Fundraiser)
City of Jacksonville's Department of Parks and Recreation
"Bounce-A-Roo Party Rentals is now a partner with the City of Jacksonville's Parks and Recreation Divison - So if you have limited space host your party in one of Jacksonville's many beautiful parks. For more information about these parks, click here: Parks and Recreation."
SeaStar Line, LLC (Jacksonville, Florida)
Gateway Communty Services Impact House (Jacksonville, Floria)
State Farm (St. Augustine, Florida)
Preferred Freezer (Jacksonville, Florida)
Verizon (Jacksonville, Florida)
Queens Harbor Country Club (Jacksonville, Florida)
St. Johns Forest Country Club (St. Augustine, Florida)
Family & Kids Directory (Jacksonville, Florida)
Matanza High School (Palm Coast, Florida)
Fletcher High School (Jacksonville, Florida)
Florida/Georgia Blood Alliance (St. Augustine, Florida)
FOP Christmas Party (Jacksonville, Florida)
Fraternal Order of Police #530 (Guns n Hoses 11th Annual Fight Night) Jacksonville, Florida
C.F.C Empowerment Foundation "Developing Leaders for Tomorrow" Jacksonville, Florida
Max Muscle Sports Nutrition (Runners Expo/ Jacksonville River Run) Jacksonville, Florida
Vineyard Christian Fellowship (Atlantic Beach, Florida)
WAPE-FM and 102.9 FM charity event for Hubbard House: Orange Park, Florida
Starlight Children's Foundation (Egg Stravaganza Great Escape): Jacksonville, Florida
Loretta Elementary School (Jacksonville, FL)
Homes by Deltona (St. Augustine, FL)
The Green Expo (Fernandina Beach, FL)
Shannon Miller 'Kids Marathon' (Jacksonville, FL)
Julington Creek Plantation (St. Johns, FL)
Cross Creek Church (St. Johns, FL)
Weekend for Warriors (Clay County Florida)
Kingsland Elementary School (Kingsland, GA)
The Florida Yacht Club (Jacksonville, FL)
Jacksonville Sherrif's Office Fund Raiser benefiting a fellow police officer (Cancer Survivor!) (Jacksonville, FL)
Turner Pest Control (Jacksonville, FL)
The Fresh Market (Jacksonville, FL)
Comcast Cable (Jacksonville, FL)
Baymeadows Day School (Jacksonville, FL)
A.O.T.A. Bible School (Jacksonville, FL)
Fraternal Order of Police #530 (Gun's n Hoses 12th annual Fight Night)
Julington Creek Plantation (St. Johns, FL)
Walgreen/UF Shands (Jacksonville, FL)
Serenata Beach Club (Ponte Vedra, FL)
Clay County Soccer Club (Flemming Island, FL)
Life Church (Jacksonville, FL)
Early Impressions Development Center (Fernandina Beach, FL)
Bank of America School (Jacksonville, FL)
St. Francis in the Field Episcopal Church (Jacksonville, FL)
Brightway Insurance (Jacksonville, FL)
Springfield Animal Care & Rescue Club (Jacksonville, FL)
Victoria Lakes Community (Jacksonville, FL)
St. Paul AME Church (St. Augustine, FL)
First Christian Church of the Beaches (Jacksonville Beach, FL)
IF Marking & Advertising (Ponte Vedra, FL)
Beverly Hills Church of God (Jacksonville, FL)
Greater St. Matthew (Jacksonville, FL)
Florida Baptist Children's Homes (Jacksonville, FL)
Baymeadows Christian Academy (Jacksonville, FL)
Faith Community Church (St. Johns, FL)
New Mt. Moriah Christian Ministry (St. Augustine, FL)
KES Elementary School (St. Augustine, FL)
Beaches Episcopal Church (Jacksonville, FL)
Florida School for the Deaf and Blind (St. Augustine, FL)
Brightway Insurance (Jacksonville, Fl.)
Greenland Pines Elementary School (Jacksonville, Fl.)
Northside Baptist Church, (Jacksonville, Fl.)
Mandarin Christian School (Jacksonville, Fl.)
Christ Church Mandarin (Jacksonville, Fl.)
Timuquana Country Club Ortega (Jacksonville, Fl.)
Springfield Animal Rescue (Jacksonville, Fl.)
Mercy Fellowship Ministries (Jacksonville, FL.)
St Augustine Light House, (St. Augustine, Fl.)
Blessed Trinity Catholic School (Jacksonville, Fl.)
Broadway Subs (Jacksonville, Fl.)
Fraternal Order of Police #530 (Gun's n Hoses 13th annual Fight Night)
Ponte Vedra Presbyterian Church (Ponte Vedra, Florida)
Home Depot (Middleburg, Fl.)
Atlantic Coast High School (Jacksonville, Fl.)
Zombie Run (Jacksonville Fl.)
Fleming Island Athletic Assc. (Fleming Island, Fl.)
First Baptist Church, (Jacksonville, Fl.)
Day School (Jacksonville, FL)
San Jose Elementary School (Jacksonville, Fl.)
Ridgewood Baptist Church (Jacksonville, Fl.)
Surf Competion (Jacksonville Beach, Fl.)
Yobe Yogurt (Nocatee, St Johns Fl.)
Karate America, (Orange Park FL)
East Festival, Met Park (Jacksonville, FL)
Wells Fargo, Jacksonville, FL.
Mandarin United Methodist Church, Jacksonville FL
American Diabeties Association, Jacksonville FL
K-9 for Warriors Jacksonville FL
Publix Supermarket, Jacksonville FL
Suddath Company, Jacksonville FL
Relay For Life, Jacksonville FL
Elevate Faith Community Church, Orange Park Fl.
Bolles School, Jacksonville FL.
University of North Florida, Jacksonville Fl.
Jacksonville University, Jacksonville Fl.
San Jose Athletic Assc., Jacksonville Fl.
Hickory Creek Elementary, St Johns Fl.
Fruit Cove Middle School, St Johns Fl.
Mandarin Athletic Assocication, Jacksonville Fl.
PVPV Rawlings Elementary, St Johns Fl.
Pack 484 Cub Scouts, Jacksonville Fl
Mandarin Athletic Ass, Jacksonville Fl.
Chik-Fil-A Mandarin Jacksonville Fl.
Cummer Museum Jacksoville Fl.
Mandarin Rd. Farm Festival Jacksonville Fl.
Allstate Fruit Cove, Fl.
Jacksonville Jaquars, Jacksonville Fl
Baptist Hospital, Jacksonville Fl
Mandarin Rd Farm Festival, Jacksonville Fl
Boys and Girls Club , Jacksonville Fl
St Vincents Hospital, Jacksonville Fl
Michael's Distribution Center, Jacksonville Fl
Gator County Radio, Jacksonville Fl
Guns n Hoses Street Party, Jacksonville FL
YMCA, Jacksonville Fl
The American Cancer Society, Jacksonville Fl
Hope Theropy, Jacksonville Fl
Woody BBQ , Jacksonville Fl
Mike Williams Sheriif Campaign
Bailey Gyms, Jacksonville FL
Greater Kingfish Tournment, Jacksonville FL